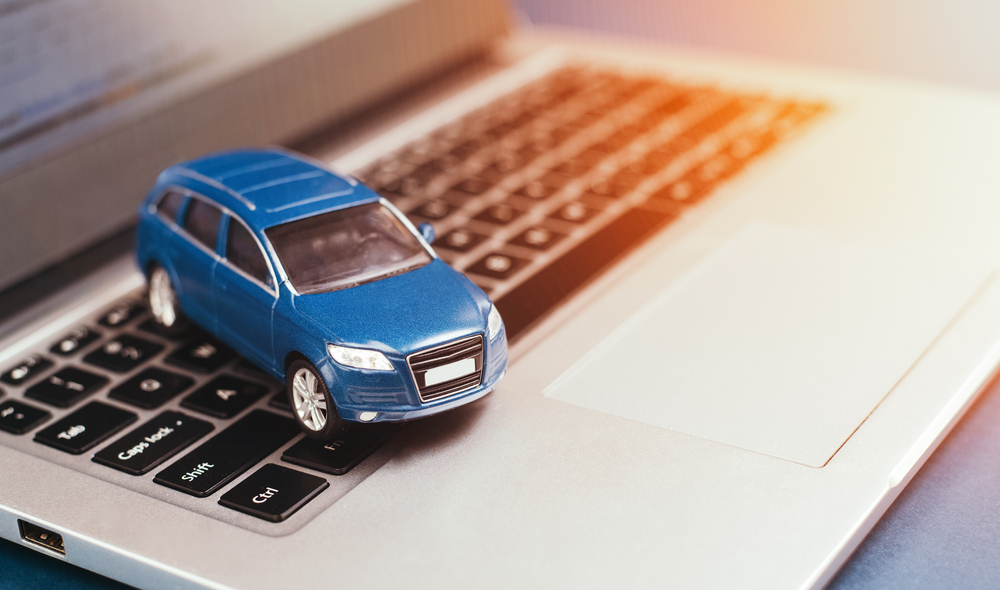 Buying a car at auction is a great way to get the car you want at an unbeatable price. 
You are essentially cutting out the middleman which is usually a dealership or a used car forecourt. This means you are saving yourself lots of money compared to the price you would pay at a dealership for the same car.
Most vehicles come with comprehensive mechanical and condition reports and many also come with short warranties which allow you to claim for any issues not stated in the report if and when applicable. 
All of the cars present are HPI checked by the auctions prior to the sale so no need to worry about paying for additional reports.
How does buying a car at auction work?
Buying a car at auction can be daunting for private buyers with no auction experience. However, the motor trade relies on daily national vehicle auctions to source and replenish stock to be sold on their forecourts and in dealerships.
You need to understand how the auctions operate and which vehicles are the best to go for in order to make sure you get a good deal. Our service allows our customers access to over 25+ years of auction buying experience, which means all they need to do is tell us what car they are after and we take care of the rest. 
From finding the vehicles and checking them over thoroughly using all the tools and information we have to making sure our customers have access to the best possible vehicle available at that time, we offer a first-class service.
How much cheaper is it to buy a car at auction?
Buying a car at auction is generally always cheaper than buying from any other available retail seller. They are typically also cheaper than the equivalent car in the private market.
Dealerships buy their stock at trade prices from auctions, they then prepare the vehicle to their required standards and advertise it for sale at a higher price in order to make a profit and cover the running costs of the business. 
By using our service to buy a car at an auction, you are cutting out the dealerships and getting hold of the car before any other additional charges have been added to it by a seller. This means that you're able to save thousands in the process.
Check out our latest cars in stock here.
The costs involved with buying a car at auction
There are costs involved with buying a car at an auction, mainly in the form of buyer's premiums or hammer price fees. These vary depending on the price of the car and the auction company that is selling the vehicle. 
Additionally, the type of auction account held by the motor trader also has an effect on buyers' premiums. The more cars a trader buys, the lower their buyers' premiums are.
There is no VAT to pay on used cars. However, there can be VAT to pay on any commercial vehicles bought at auction.
While it is cheaper to buy a car at an auction, there is naturally also risk involved. There can be some expenditure required on some vehicles such as needing a service or MOT soon or there may even be a tyre that needs replacing. 
Furthermore, there could be some bodywork issues, which could affect the overall cost. All this information is provided by the auction house though and any expenditure will affect the sale price of the car, the more expenditure the cheaper it will go for generally.
Vehicles with assured reports come with full mechanical inspections and are covered by a warranty of a few days usually to cover any issues that may not have been picked up. 
On the other hand, vehicles with no report are sold on a sold as seen basis with no returns or claims accepted. The fact that the cars are being sold for considerably less than retail price means that there is always room to allow for any expenditure if required and still be able to make a profit.
Why are cars sold at auctions?
Most vehicles sold at auctions are ex-lease vehicles, part exchange vehicles from franchised dealerships, finance end-of-terms vehicles, ex-fleet vehicles, car buying service vehicles and many other types of used car supply channels.
If a car dealership is sending a car to an auction, it is generally because the age or mileage of the car doesn't allow them to make it an approved used vehicle. 
However, it may also be because that type of car doesn't fit that dealership's type of stock. Most dealerships have specific rules on what types of cars they can sell. Some dealerships can't sell anything over 5 years old, whereas others can't sell anything with over 50k miles.
Furthermore, others may focus on family cars and wouldn't be able to sell a sports car that gets parts exchanged. There are many different reasons why cars go on auction.
What prices do cars sell for at auction?
The motor trade industry in the UK has 2 main market price indicators which everyone in the industry uses for pricing used vehicles when people are buying a car at auction.
The first one is CAP which is run by CAP-HPI automotive data. This is the most common way of pricing a used vehicle. The second one is Glass's Guide, which is run by Glasses and is part of the Autovista group which also specialises in automotive data.
When looking at vehicles at an auction, you will most commonly see these terms used in vehicle trade valuations.
If a car has a CAP clean (trade) price of £10k, the retail price for that car would be £12k for example. So, using that example, buying at auction would save the buyer £2k roughly.
Similarly, if a car has a retail price of £2k for example, the trade price would be around £1000.
So, if a car has a retail price of £30k for example, the trade price would be around £27k.
These are just a few examples of how the trade-to-retail pricing structure is set out.
If you have any questions about buying a car at auction, feel free to reach out to us today.